How to Secure Microsoft 365
SMBs are increasingly targeted by cybercriminals.
Are you doing all you should to secure Microsoft 365 from attack?
Learn from a Tech Heads CISSP-certified Security Architect.
Here's what we covered:
What an M365 breach has looked like for two of our SMB customers
How to identify your current risk level
Insights from your M365 Security Assessment
Microsoft's M365 security recommendations
An Action Plan for securing M365
The approach you can take to secure your M365 tenant

Walk away with an actionable plan for securing your M365 tenant.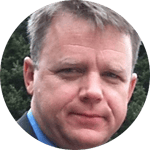 Michael Nelson | CISSP, MBA
Security Architect, Tech Heads
Michael is a Security Architect who brings enterprise experience to serve midsize organizations through innovative service models. He is the architect of Tech Heads' THInc. Managed Security Services and has worked with hundreds of businesses in every phase of Cybersecurity from Risk Assessments, through Incident Response and Recovery.